Morning – Medically Complex Patients
Afternoon – Frequently Prescribed Medications
Tom Viola
BIO
Thomas Viola, RPh, CCP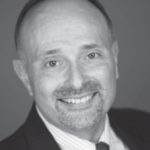 Practicing pharmacist, clinical educator, published writer and professional speaker
Thomas Viola, the founder of "Pharmacology Declassified", is a board- certified pharmacist who also serves the professions of dentistry as a clinical educator, professional speaker and published author. Tom is a member of the faculty of ten dental professional degree programs and has received several awards for outstanding teacher of the year. Tom has presented hundreds of continuing education courses to dental professionals, nationally and internationally, in the areas of oral pharmacology and local anesthesia and is well-known for his regular contributions to several dental professional journals. Through his informative, humorous and engaging live seminars and webinars,
Overview
Dental implications of the prescription medications, nonprescription medications, herbal products, nutritional supplements and substances of abuse most frequently used which may have the greatest impact on dental therapy to our medically complex patients.
Objectives
AM Objectives:
Identify the prescription medications most frequently encountered on a patient's medical history and discuss their indications for use, adverse reactions and impact on dental therapy.
Discuss the non-prescription medications most often used by dental patients and explain their impact on dental therapy, including situations which preclude their use.
Identify the most popular herbal products and nutritional supplements and discuss their purported uses and dental considerations.
Identify the most common substances of abuse and describe their oral manifestations and dental treatment considerations.
PM Objectives:
Identify the most frequently prescribed FDA-approved brand name medications for the treatment of systemic illnesses.
Discuss the basic mechanisms of action, potential adverse reactions, drug interactions and contraindications of these medications
Explain the clinical dental considerations of these medications and their potential impact on dental therapy
Describe patient management strategies essential for successful treatment planning and proper care of our medically complex dental patients.