Treatment of the Anterior Fractured Tooth & Posterior, Cervical and Incisal Composites
Robert Marus, DDS
BIO
Robert Marus, DDS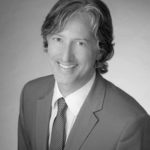 Dr. Robert Marus is in Private Practice in Yardley, PA. He has over 30 years of private practice experience with an emphasis on cosmetic restorative dentistry.
He  is  one  of  five  dentists  in  the  state  of  Pennsylvania  accredited  by  the  American  Academy  of  Cosmetic  Dentistry.There  are  only  350 accredited  members  worldwide.
Dr.  Marus received his dental degree from NYU  College  of  Dentistry in 1985, completed his residency at The Jamaica Hospital in New York and holds membership in The American Academy of Cosmetic Dentistry, The American Dental Association, The Pennsylvania Dental Association and the Montgomery-Bucks dental society.
Dr. Marus currently lectures to dentists on techniques in cosmetic dentistry and has been published in numerous national and international publications.
Overview
Today's restorative dentists need to enhance their cosmetic skills in order to achieve growth and profitability in their practices. This course will demonstrate a simplified method of restoring the fractured maxillary anterior central incisor with composite resin using the intraoral composite mock-up technique.
Additionally, as a result of the latest nanomicrohybrid composite technology, dentists can now quickly, easily and predictably treat posterior teeth, cervical (abfraction) lesions and incisal wear with beauty, strength and function beyond patient expectations.
This lecture will also demonstrate, in a step- by-step fashion, how to place posterior composites quickly and easily, so that an aesthetic result with a high success rate and predictable outcome can be achieved.
After taking this course, you will be educated on the treatment modalities and types of cosmetic restorations that can impact your ability to deliver a new level of dentistry.
Objectives
Upon completion of this course, participants will learn:
how to quickly treat the classic fractured anterior tooth with a simplified composite layering technique.
how to place flowable composite in cervical (abfraction) lesions so that they don't fall out, which is an untapped resource in your practice.
how to place sensitivity free posterior composites quickly, with sealed sub- gingival margins.
how to quickly fabricate temporary crowns and veneers
instant orthodontics with composite bonding.
no prep and minimal prep porcelain veneers.
many other clinical tips and advanced skills in anterior and posterior composite placement that will promote your practice.