Feel Good Dentistry: Enjoy Your Practice And Feel Better About Yourself And Your Work. A 'Sane' Approach To Esthetic Restorative Dentistry
Steven Weinberg
BIO
Steven P. Weinberg, DMD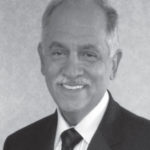 Dr. Weinberg is a Clinical Assistant Professor at The University of Pennsylvania School
of Dental Medicine and an Adjunct Instructor at The Kornberg School of Dentistry Temple University in their Departments of Restorative Dentistry. He received his Certificate of Proficiency in Esthetic Dentistry from The State University of New York at Buffalo. He opened his private practice in New Jersey in 1978. He has been lecturing nationally and internationally on esthetic and restorative dentistry for over 31 years.
Overview
This program will cover: Why dentists think, act and react the way they do; stress free patient relations; effective patient communication techniques; recovering the excitement, enthusiasm and satisfaction of being a dentist; changing phobic patients into happy and trusting patients; internal and external marketing plans; fool-proof methods to motivate patients to desire and accept esthetic dental procedures; how to address the issue of dental insurance and esthetic/ restorative procedure fees; revelations in the newest and current multiple surface bonding and luting systems; porcelain or composite laminate veneers; indirect light and heat-processed composite and porcelain inlays and onlays; simplified approach to occlusion; color theory and its application in dental procedures – easiest & high tech accurate shade match. Good counsel that doctors can apply the very next day.
Objectives
Attendees should leave the course feeling better about themselves, their patients and their staff.
The attendees will have a better understanding of the psychology of dentists
They will learn how esthetic dental procedures can change the landscape of their practice
The entire dental team will learn techniques to motivate patients to accept suggested dental procedures, keep them happy and improve their self-esteem
Attendees will learn about a variety of anterior and posterior esthetic restorative procedures including helping hints to make these procedures easier, faster and predictably successful
They will learn how to correct extremely challenging cases including: fractured porcelain on crowns and fixed bridges, severely discolored teeth, severe worn dentition cases, misalignment cases ("instant orthodontics")