Evidence Based Analgesia for Dental Professionals; and Three Serious Adverse Drug Interactions That Every Dentist Should Know About
Elliot V Hersh DMD, MS, PhD
BIO
Elliot V Hersh DMD, MS, PhD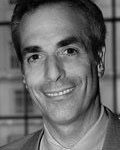 Dr Hersh is currently a Professor of Pharmacology/Oral Surgery at the University of Pennsylvania School of Dental Medicine.  He received his DMD degree from UMDNJ-NJDS in 1981 and his MS and PhD degrees from UMDNJ – Graduate School of Biomedical Sciences in 1983 and 1988 respectively.  Since arriving at the PENN in 1988 Dr Hersh has won the Dental School's Excellence in the Teaching of Basic Science Award 20 different times and was also presented with a University Lindback Award in 1993, the highest teaching honor in the entire University.  He has published more than 150 scientific articles, abstracts and book chapters in the areas of dental pharmacology, drug interactions, analgesics and local anesthetics.  His scholarly and research contributions in the areas of local anesthesia and pain control were recognized by the International Association of Dental Research in 2007 when he was presented with the Distinguished Scientist Award in Pharmacology, Therapeutics and Toxicology. Dr Hersh states "that while the research accolades are nice, the most important thing I do is sharing this knowledge with my students and other dental professionals".
Overview
(Morning Session) Evidence Based Analgesia for Dental Professionals
This presentation will first review the biochemical and physiological mechanisms behind post-surgical dental pain and then discuss various double-blind randomized controlled trials on the efficacy of various analgesic agents following the surgical removal of impacted third molar teeth.  A discussion of the "drug seeking patient" and the prescription opioid abuse problem will be highlighted.  Opioid-sparing strategies including the combination of an NSAID with acetaminophen and the potential utility of l bupivacaine will be discussed. The final portion of this discussion will focus on meta-analysis data for various analgesics in both dental pain and other post-surgical pain models. "IN OTHER WORDS WHICH ANALGESICS CONSISTENTLY LEAD THE PACK AND WHICH ARE CONSISTENTLY DOGS (i.e. "opioids in many situations").   An updated flexible analgesic schedule which was published in JADA in August 2013 will also be introduced.
Objectives
Upon completion of the course, participants will be able to:
Discuss the utility of the oral surgery pain model.
List various peripheral chemical mediators which contribute to post-surgical dental pain.
Compare the analgesic efficacy of NSAIDs to single entity and acetaminophen combination oral opioids in randomized placebo controlled double-blind oral surgery pain studies.
Describe the rationale for combining opioid with non-opioid analgesic agents.
Compare the short-term side effect profile of NSAIDs versus opioids.
Discuss the potential opioid-sparing effect of combining an NSAID with acetaminophen and the administration of liposomal bupivacaine following surgery.
Discuss meta-analysis data on the numbers needed treat (NNT) to obtain one additional patient with at least 50% maximum pain relief beyond the placebo treatment.
Note: This content is designed to meet PA Act 124 dental re-licensure requirements for pain management and practices of prescribing or dispensing of opioids.
(Act 124 requires prescribers to complete at least 2 hours of Board-approved continuing education in pain management, identification of addiction or the practices of prescribing or dispensing of opioids as a condition of license renewal in 2019.)
Overview
(Afternoon Session) Three Serious Adverse Drug Interactions That Every Dentist Should Know About
Patients with complex medical and drug histories are becoming more commonplace in dental practice. This article reviews three serious adverse drug interactions that are well supported by the literature and can impact dental practice. Nonsteroidal anti-inflammatory drugs (NSAIDs) inhibit the renal excretion of lithium and lead to lithium toxicity. Metronidazole and fluconazole inhibit the metabolism of warfarin by blocking cytochrome P-450 2C9 (CYP-2C9), the major metabolic pathway of warfarin, with the result being dramatic increases in patients' international normalized ratios (INRs) and potentially fatal bleeding. Propranolol and other nonselective beta-adrenergic blocking agents can inhibit the vasodilatory effect of epinephrine in dental local anesthetic solutions, leading to hypertensive reactions and a concomitant reflex bradycardia. It is important for clinicians to recognize and avoid these serious drug interactions. By doing so, they will provide the safest and best treatment for their patients, and avoid potentially unpleasant litigations situations.
Objectives
Upon completion of the course, participants will be able to:
Discuss the pharmacological mechanism behind the potentially lethal metronidazole or fluconazole/warfarin interaction.
Identify the common characteristic shared among most drugs involved in the most serious adverse drug: drug interactions
Identify which class of anti-hypertensive drugs where high doses but therapeutic doses of local anesthetic plus epinephrine is most likely to cause a pressor reaction with a reflex bradycardia.
Discuss the rationale of why ibuprofen (Advil®) and naproxen sodium (Aleve®) should be avoided in a bipolar disorder patient taking lithium (Eskalith®).