Prevention and Management of Medical Emergencies in the Dental Office
John Brewer
BIO
John Brewer, EMT-P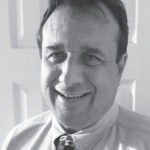 Mr. Brewer is a part-time paramedic with 30 plus years of experience in
EMS working as a career paramedic in an urban/suburban area just south of Pittsburgh Pennsylvania. Mr. Brewer has worked extensively with the dental community since 1998. He is a member of the ADSA. He provides BLS, ACLS and PALS, courses in addition to medical emergency courses for individual offices, dental societies, PSOMS, University of Pittsburgh School of Dental Medicine, UPMC Children's Hospital Dept. of Pediatric Dentistry. Mr. Brewer assists in teaching the IV sedation course for  various programs. Mr. Brewer also assists with helping offices purchase and organize emergency equipment, and prepare for office evaluations. Mr. Brewer has lectured in several states on the topic of medical emergencies in the dental office. Recently co-authored a chapter on Medical Emergencies for Nowak: Pediatric Dentistry: Infancy through Adolescence, 6e. In 2014 Mr. Brewer began working as a dental anesthesia assistant in several oral surgery and dental offices.
Overview
Medical emergencies can occur at any time in the dental office. Preparation for such emergencies is extremely important. A team approach ensures that all members of the dental team are prepared to handle emergency situations effectively. Through lecture and emergency case review, participants will improve their recognition and understanding of medical emergencies in the dental office setting.
Objectives:
Upon completion of the course, participants will be able to:
Discuss the most common medical emergencies
Discuss drug related emergencies
Identify drugs/supplies required for the Dental Office Emergency Kit
Review the medical history and identify patients at risk for medical emergencies
Systematically approach the management of an in-office emergency
Identify various levels of sedation and who can provide what level of sedation in the office.