Periodontics and Implant Dentistry in the 21st Century: A Paradigm Shift
James Albani, DMD
BIO
James Albani, DMD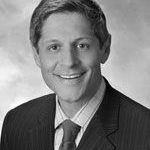 Dr. Albani is a graduate of Saint Peters College in 1980 where he received his B.S. degree in Chemistry. Following his undergraduate degree, Dr. Albani attended the University of Medicine and Dentistry of New Jersey and graduated in 1984 with a post-graduate D.M.D. degree. He continued his dental education by being accepted to the periodontal post-graduate program in 1985. He graduated in 1987 with a specialty certificate in Periodontics. Since 1987, he has been in private practice, with the last 20 years being located in Woodbridge, NJ.
Dr. Albani is a clinical professor for undergraduate as well as post-graduate students in the Department of Periodontics at the University of Medicine and Dentistry of New Jersey since 1989. He is also an attending at JFK Medical Center in Edison, New Jersey and Robert Wood Johnson Medical Center in New Brunswick, NJ where he donates his time teaching the general practice dental residents.
Dr. Albani is the past-chairman of the JFK Dental department as well as a past member of the Bioethics hospital committee, medical records committee and chairman of the JFK Medical/Dental Staff Dance committee. He is the co-founder of the Third Millennium Dental Forum, a component of the Seattle Study Club, an international dental study club focusing on treatment planning and comprehensive dental care.
Dr. Albani has lectured at the New Jersey Dental School undergraduate program as well as hygiene and dentists continuing education programs in New Jersey, Pennsylvania.
Overview
It is an exciting time in Periodontics. Traditional periodontal therapy, though still relevant, has taken a back seat to regenerative procedures and implant dentistry. New surgical techniques, digital radiography, instrumentation and materials from all over the world have created new predictable techniques to augment bone, as well as, place and restore implants in a shorter period.
This program will broaden your understanding of what is available for our patients who require regeneration and implant dentistry, and will increase your familiarity and confidence about bringing some of these new ideas back to your office.
Objectives
Upon completion of this course, participants will be able to:
appreciate the historical perspective on both soft and hard tissue grafting.
understand the role of soft tissue in bone augmentation.
relate the rationale (indications) for bone regeneration and how it relates to proper implant placement.
compare a variety of guided bone regeneration (GBR) techniques (sonic weld, piezo surgery, Ti Mesh, etc.) with an emphasis on proper surgical technique, flap design and space maintenance.
recognize various materials and instrumentation available for these procedures.
appreciate Bio-active modifiers and their role in GBR.
describe new bone sparring surgical techniques for preserving bone width AND esthetics for proper implant placement.
have FUN learning.