Oral Pathology Review and Update
Dr. Kurt Summersgill
BIO
Kurt F Summersgill, DDS, PhD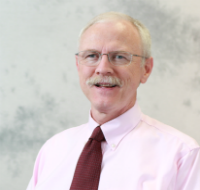 Dr. Kurt Summersgill is an Associate Professor in the Department of Diagnostic Sciences, and the Program Director of the Oral and Maxillofacial Pathology Residency at the University of Pittsburgh School of Dental Medicine.
Dr. Summersgill earned a BS from Loyola University and an MS from the University of Pittsburgh, prior to receiving his dental degree from Temple University School of Dental Medicine in 1984. He subsequently received his PhD and a Specialty Certificate in Oral and Maxillofacial Pathology from the University of Iowa College of Dentistry.
Overview
This presentation will cover just about everything in oral pathology except the kitchen sink. Discussion will include differential diagnosis of white lesions of the oral cavity: which ones are potentially malignant? The course will also serve as a refresher for the recognition and management of common oral lesions, presented in a clinicopathologic conference format. The course will also present recently-described lesions and conditions, or lesions whose status has changed. These will include proliferative verrucous leukoplakia and localized juvenile spongiotic gingival hyperplasia.  There will also be a discussion of foreign materials found in the oral cavity. There should be something here for everyone!
Course Objectives
At the completion of this course, the participant will be able to:
define "potentially-malignant";
identify which white lesions have the greatest risk of progressing to cancer;
create a reasonable differential diagnosis for oral white lesions;
receive a diagnosis for some pathologic lesions in their own patients;
refresh their memory of pathologic entities they learned about in training, and might see in their own practice;
identify newly described lesions in their own patients;
know how and where to refer oral medicine/clinical oral pathology patients;
discuss the common foreign bodies found in gingival and other mucosal tissues.